ParentShield Corporate
Engine Mobile ParentShield are an MVNO – A Mobile Virtual Network Operator; but we're not totally virtual! We produce SIM cards that are true UK roaming. They will connect to whichever network is the strongest, wherever you are. This provides the very best signal and network available. We are telephone system developers and programmers and proudly own and secure our own interchange hardware that links to the other networks. That's how we can cram so many features into our service.
ParentShield doesn't only provide outstanding mobile coverage, but a unique and highly powerful ability to record all activity to and from our SIMs. We provide this service to help parents & guardians keep their children safe & record any inappropriate activity with a child. All of the SIMs activity is reviewed & control by the account holder from a secure online account, away from the child's phone. The child will have no way of bypassing or deleting recordings.
About Engine Mobile Limited's ParentShield
The ParentShield network is a division of Engine Mobile Holdings Ltd. – the pioneering UK market leader of online sales generation through the provision of online pricing. We developed the first online 'price engine' in 1999 which has been used to provide over 1.5m quotations since that time. The Company has gone on to develop call centre and telephony solutions, including the secure call recording service used today by its 13,000 customers. It's this technology that provides the reliable and secure carrier-grade backbone for the ParentShield mobile service.
To discuss corporate opportunities please contact: partners@parentshield.co.uk – +441283707057
For press releases, stories or photo opportunities contact:
press@engine-mobile.co.uk (journalists only)
Or telephone 01283 707057 and ask for ParentShield Press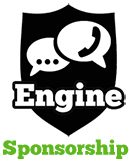 If you are looking for a sponsor, or have sponsorship opportunities, please send outlines to:
sponsorship@engine-mobile.co.uk
01283 707057
Trusted by 6000+ Parents and Carers for:
Children
Providing a mobile phone at an earlier age is the best way to teach responsible usage. The controls built into ParentShield make it safe for all children of any age but typically our service is most suitable for children aged 6 – 13
Out of the box we block all anonymous calls, to, or from the child's phone.
Special Needs
Some phone users need more protection on their mobile phone. ParentShield is perfect for these special users. To accommodate older users we can provide tariffs that will be more appropriate for their specific needs.
Coverage
If you are in a part of the country where mobile signals are poor, you would benefit from a true Roaming SIM that will connect to the strongest signal from multiple carriers.
ParentShield SIMS are particularly recommended for use where children may otherwise lose signal and need to call home.
Protection
Occasionally there are people who need to be unable to call the children in our care. ParentShield has sophisticated caller checking and blocking technology. ParentShield customers have a suite of network tools available and can see the connection status of their child's phone and even set a Network Watch to be alerted as soon as their child's phone is turned on or regains signal after leaving coverage.
Unlike an adult network – blocked calls are not redirected to a voicemail facility which then still remains as a vector for bullying or inappropriate contact. If you need a SIM without data – check out our No Data SIM
Budgeting
ParentShield is a contract SIM that is totally capped. Any activity – such as SMS shortcodes, MMS, Premium Rate Numbers, Directory Enquiries etc. are Completely disabled and cannot be re-enabled!
Vulnerable Users
The most vulnerable users need extra protection. ParentShield allows Parents and carers to completely monitor Mobile Phone usage using the protective features unique to our network.
Know exactly what conversations are being had with whom.
Care Providers
Children's homes, care providers, boarding schools, fostering providers all use ParentShield to provide mobile phones to their Young People safely.
Flexibility is built into the service to provide special non-recorded numbers where appropriate and corporate parents get their own tab in the ParentShield Portal that allows them to quickly provision a phone for emergency or permanent allocation to a particular user.
On termination or re-allocation of a SIM, ALL data, SMS and call recordings can be securely destroyed and certified in accordance with a documented data destruction policy.
Call the Care Team on 03301221180 for details.