ParentShield Recording Features
SMS Recording and Call Recording are key parts of ParentShield's safeguarding capability. The majority of our customers never need to access recordings, but have the peace of mind that comes from knowing, should it become necessary, the recordings are there.
Recorded SMS

ParentShield SIM cards optionally record all SMS to and from the phone
Even if a message or conversation is deleted from the phone it remains available for review by the responsible adult
All access to SMS recordings is made via a secure remote interface and without needing access to the phone
Two-Factor Authentication is available
Emoji Supported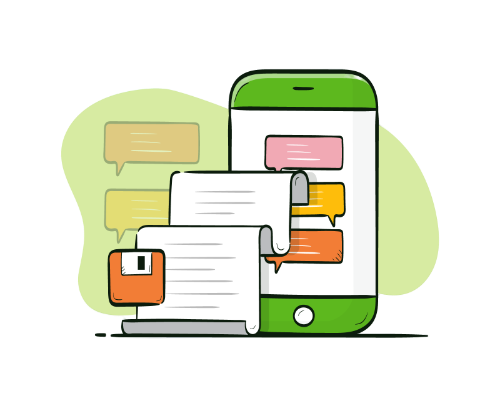 Recorded Calls
Where necessary and appropriate, ParentShield SIM cards will record all conversations from the phone
Calls are archived for a maximum of 6 months, available for review in emergency situations
Calls can be listened to via the Parentshield Portal or downloaded
Special 'unrecorded' numbers can be set up to allow private conversations with trusted contacts
All calls are stored Encrypted and securely and permanently deleted after six months.
Recorded Calls and SMS to safeguard phone users
Not all phone users need this kind of monitoring, but for those that do, ParentShield is here to achieve this. Even if the SIM card is in a very basic 'feature phone', all Calls and SMS are recorded and securely stored for up to six months.
The majority of ParentShield customers don't need to check these recordings, but have the peace of mind that, should the unthinkable happen, the last six month's correspondence will be there to check for signs of danger.
Coupled with ParentShield's alert monitoring features, call recording provides an excellent insight into the sort of conversations being had by a child, and with whom, so timely conversations can be had to support and provide reassurance and encouragement.
Privacy protected at all times
Only ParentShield account holders ( Parents or legal guardians ) are able to access the recordings via your secure Parentshield Portal. Access to the Portal is via the account details provided at sign-up time and can be additionally secured by 2-factor authentication. Any access to the portal can be set to raise an alert to the account holder if necessary.
ParentShield Support staff have no access to any recordings or SMS transcripts. Any caller needing to gain access to the portal will be required to pass a security check.
For more details about how ParentShield deals with privacy concerns we have some more information available on our call recording and privacy page.