ParentShield users can always call and text home
ParentShield is SIM cards have special 'Home Numbers' that can always be called and texted, regardless of the remaining monthly call or text allowances, and regardless of any other restrictions that are set on the phone.
Unlimited Calls Home and Unlimited Data for Tracking
Parent numbers are always allowed for calls and texts.
Home Numbers can be Landlines or Mobiles
Home numbers work even if calls are blocked to other callers with time controls
Home numbers can be set in unrecorded mode individually
If Data has run out on Data Tariffs ( Safe Stage 2 and above ) a simple button press in your app will add ample extra data for Location or Instant Messaging purposes.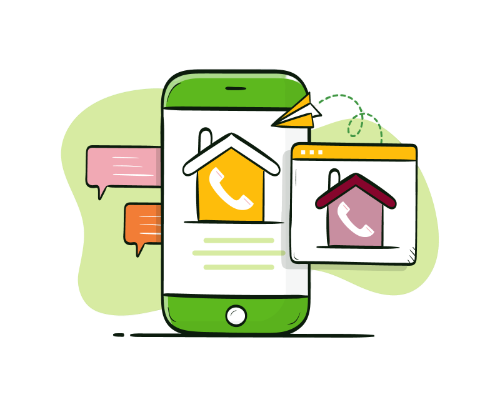 The ParentShield Portal allows you to specify two 'Home Numbers' which can be landlines or standard UK '07' mobile numbers. These numbers are always available even after all the regular monthly allowances are used up. This way your child can always call home!
In addition – Home numbers are special in that they cannot be inadvertently blocked by ParentShield's powerful call control settings.
Home Numbers are always trusted users so it is possible to turn recording off individually for each of the numbers. Home numbers are also able to receive SMS alerts in the case of concerning usage.

For children-in-care or special circumstances, customers can request a third Home Number.
Can my child call home if they have used all their monthly allowances?
Yes, Always.
Make changes to the Home numbers through your ParentShield Portal.
Can I track my child's phone if they have run out of data?
Yes. There will be a button in the portal that will add ample more data, free of charge, for tracking and location purposes. This data could also be used to provide for instant messaging if you have chosen to allow it.
If you would like to discuss this feature with our network experts : call – 0330 122 1180