We are often asked about the best way to locate a child's phone when they are out and about, and for information on the best tracking application. At ParentShield, we find that the majority of parents are unaware that their phones have this facility built-in, without a need for other applications.
Apple's version of this is 'Find My' and you can set this up using Family Sharing.
How to set up Family Sharing
Family Sharing allows you to set up a family group of up to 6 members (including you) for you to locate your children's iPhone's.
One Adult (you) will be the 'organiser' and will invite your children to join. When they join, Family sharing is set up on all of their devices automatically.
The group are able to choose which services and features they would like to use and share (more information on this will follow below)
Make a Family Sharing Group
1) On YOUR PHONE go to Settings > Click on your name at the top > click on 'Family Sharing'
Now follow the onscreen instructions to make your Family Sharing Group
2) Add your children. (you can add a second parent and designate them as such)
3) Tap 'Locations' to set this up for your Family Sharing group and follow the onscreen instructions for it.
Now when you go into the 'Find My' app you will be able to see the location of all phone's in your Family Sharing Group.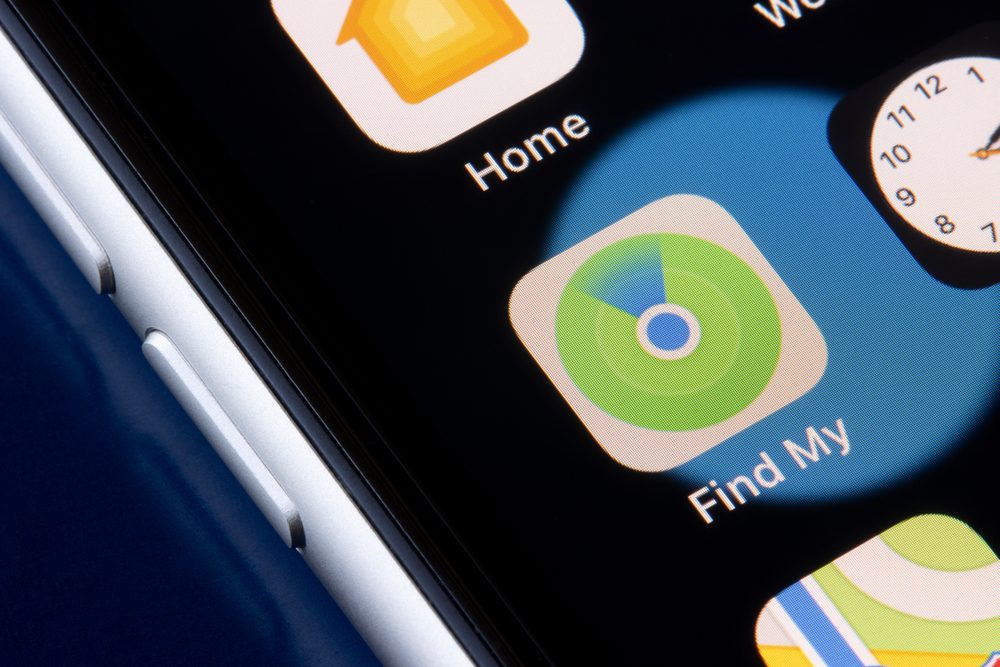 Do I need mobile data to locate my child's phone?
Yes. As location works by using the phones built in GPS, you will need a data connection.
---
What if I'm on Safe Stage 1?
Easy peasy. The PAYG data element of this plan was designed with location in mind. Simply Log into your ParentShield portal and click on the 'top up by card' button.

Then simply choose the amount that you want to add, £5 pr £10 is a common top up amount if it's for location tracking alone.
But it's not showing as MB?
Cash top ups don't show as MB of data, you'll see the cash balance reduce as data is used.
Can I ring-fence data for location purposes?
Yes. Most parents on Safe Stage 1 keep data turned off in the portal, and then when they went to locate the phone, turn data on, locate the phone with Find My and then switch it back off again.
How much does it cost to locate the phone using Find My?
Location lookups at PAYG rates work out at around 1p each at PAYG rates (£1.60 / 100MB).
---
Occasionally, we have customers contact us and say that they cannot see their Childs location when they leave the house. So we advise them to check the following:
Make sure mobile data is turned on in the ParentShield portal
Log into your ParentShield portal and make sure the switch in turned ON.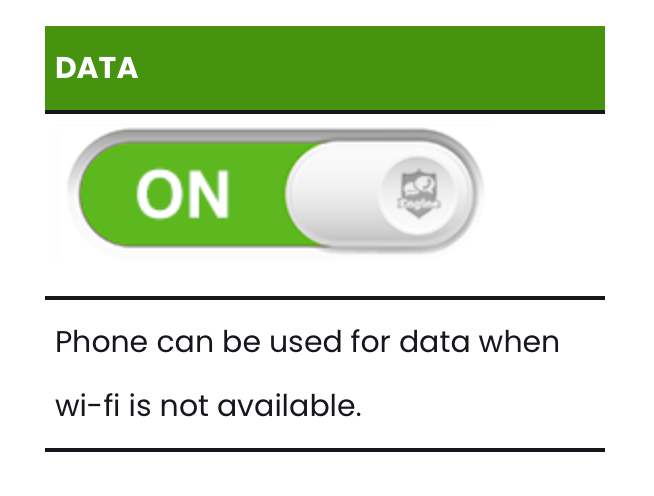 Make sure that the phone is set up for data
that roaming is switched on wherever mentioned
that network selection is set to automatic
that both voice and data have 3G and 4G(LTE) selected
that the APN is set to dataconnect as in our guide here https://parentshield.co.uk/data-guide/
Make sure that location services are on and Find My is set to use it
Settings > Privacy and security > Location services ON.
Then choose the applications below that you want to use location services. Make sure that Find My is set to 'While Using' by clicking into it and choosing 'While using the app'. Also make sure that 'Precise Location' is enabled.
Make sure that Find My is set to use mobile data
Settings > Mobile Data
Make sure mobile data is on and Find My is set to use mobile data (switch is Green)
What else can you do with Apple's Family Sharing?
** WARNING **
To set up any other features, tap each and follow the instructions for those too, but we certainly wouldn't advise it unless you are adept at Apple's parental control in general, as these can include the ability to make purchases that can be billed to the organiser (you).
App Store and Apple subscriptions
Purchases from the App Store and other Apple products – these will be billed to the Family organiser.
Apple Card and Cash
The final three, we would advise you set up while you are here, you can also stop them from making any changes.
Parental controls
A device for your child
Ask to buy
For more in depth information in the form of a step by step guide, see our ultimate guide to setting up Apple Family Share