Choosing between a Smartwatch and Smartphone is usually a crossroad that parents face in cases where there are concerns around providing a mobile phone.
We look at the most common parental concerns and the benefits of both options based on feedback from our conversations with parents: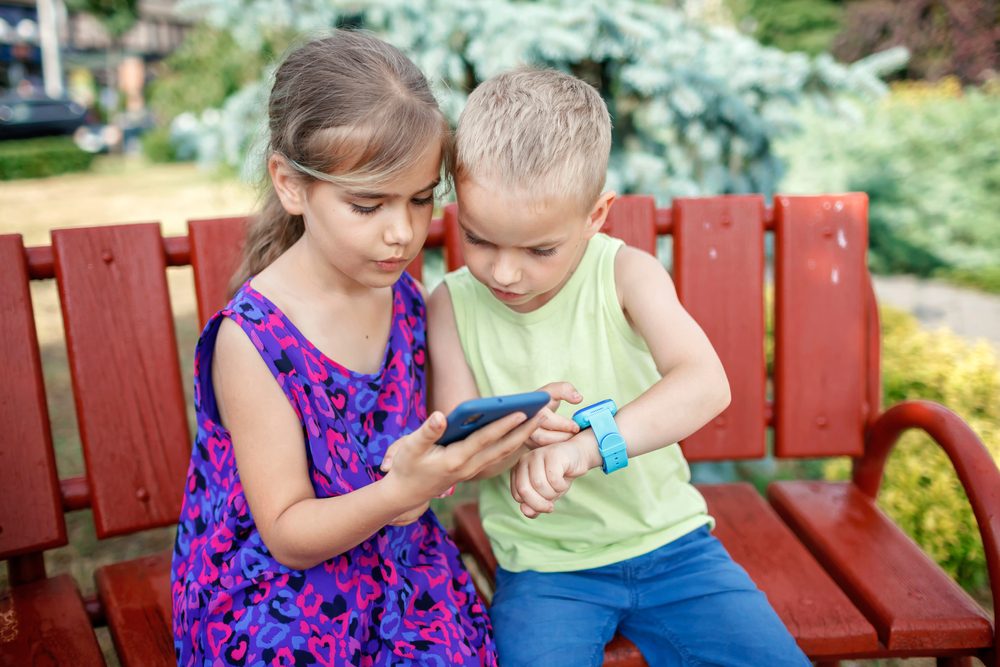 Advantages of a Smartphone for a child
Rapid access to information
Easy to communicate with friends
Geolocation
Equal to their peer group
Keeping up with technology
No cost in handing down an old phone
Disadvantages of a Smartphone for a child
Seeing something they shouldn't
Prank calling
Strangers contacting their child
Cyber bullying
Excessive usage
Access to Social Media platforms
If you are leaning towards a Smartphone, we have guide to the best phone contracts for kids
Advantages of a Smartwatch for a child
Overcomes the fear of a Smartphone
Limited functions
Geolocation
Can be a low cost gift
Less likely to lose it
SOS button
Disadvantages of a Smartwatch for a child
Limited functions
Can be difficult to set up
Product quality
Not equal to peer group
Child may not use it
Can be difficult to operate
If you are leaning towards a Smartwatch, we have complied a guide to the best kids phone watch
Best SIM card for kids Smartwatch
ParentShield SIM cards are perfect for a Child's Smartwatch as they are 2G, 3G, 4G compatible and 5G ready, so whether it's a Smartphone, Dumbphone or Smartwatch, we've got you covered. Plus, all of the features that ParentShield offer will still be available for the Smartwatch too.
The only Mobile Network designed for Children
All-Network SIM provides stunning UK coverage
Know and control who they are talking to
Monitoring capabilities not available on other mobile networks
Teach responsible phone usage from day one
Unique parental controls
Impossible to overspend
Stop phone usage after bedtime
Best SIM card for kids Smartphone
The best SIM cards for kids smartphones should have a guarantee of no-overspending out of the box, at the very least. And also have some controls with mobile data, such as a SIM with no data option or time controls. ParentShield SIM cards are perfect for children's phones as the features are designed for the job.
Unique Features of ParentShield
Use your choice of phone that your child will be proud to show off and is of the right level.
Records all calls and texts to and from the sim card
All texts and calls can be viewed in online 'parent' portal – Even 'Deleted' ones
Unwanted texts or calls can be blocked at the touch of a button
Internet can be turned on or off
Free calls to home
Time controls stop calls and texts after bedtime or during school time
Adjustable security options so that your child can be given more freedom as they grow
No advertising or encouragement to spend more is ever targeted by ParentShield at the user
Daily Data Budgeting allows you to make sure mobile data ALWAYS lasts the whole month
No overspending is ever possible.
Automatic Word alerts
Child Abuse protection and alerts