Your Mobile Network is an adult's mobile network.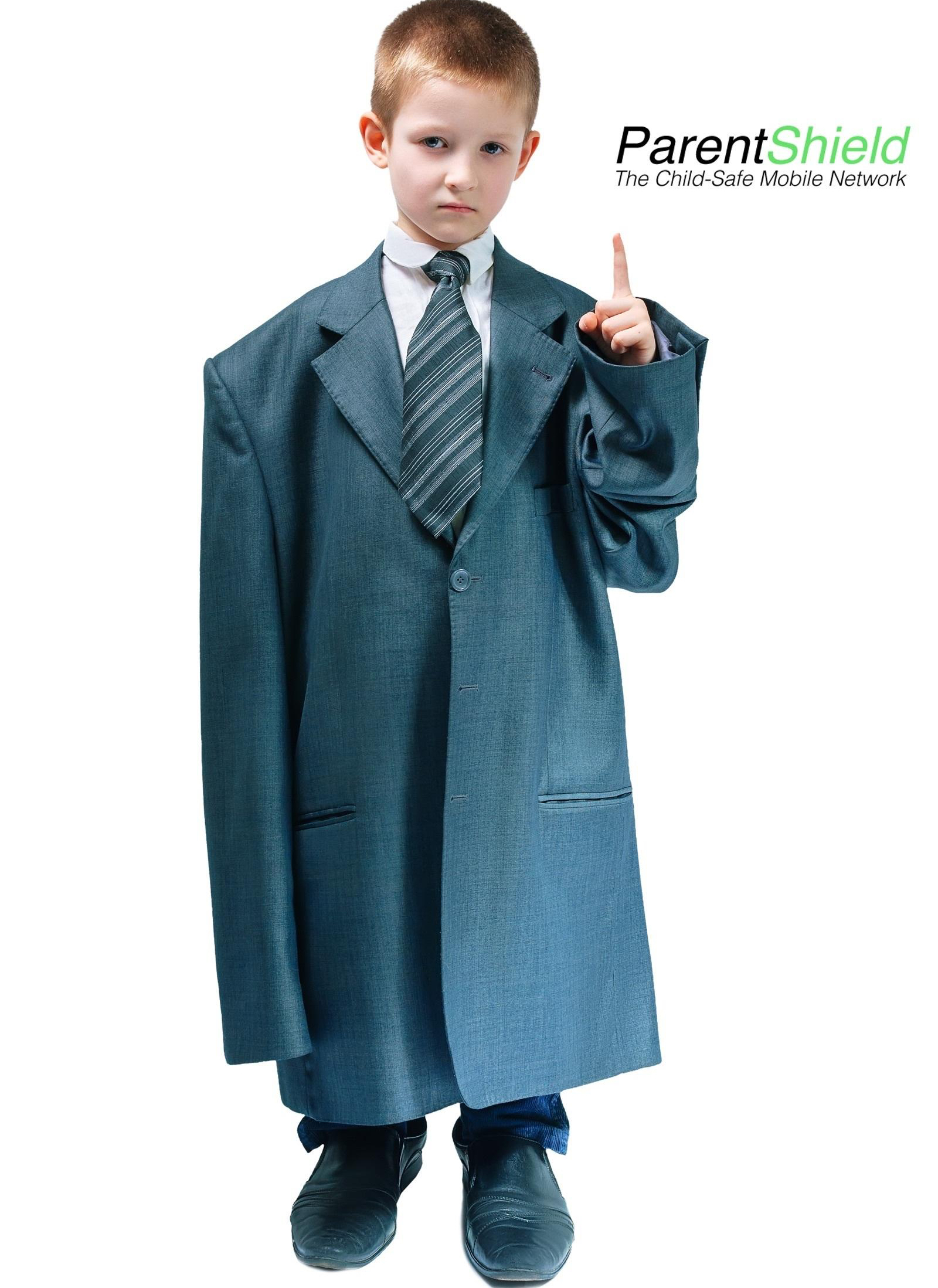 Adult Mobile phone contracts, even if they're advertised as a "capped mobile contract", simply aren't suitable for children to use – particularly younger children.
ParentShield is designed from the ground up to be used safely by children with Adult supervision. So much so it is not open to Adults. All our users have to be children or those with special needs who would not otherwise be able to safely benefit from having their own mobile phone.
Like a Grown-Up
We all know that this is what children want. They want a grown-up phone like their parents, older brothers or sisters or even their friends have.
Parental control apps, or special phones with enhanced parental control Operating Systems are useful in many circumstances but they are either easy to circumvent or come with the heavy price of becoming a phone that is fairly undesirable.
ParentShield is designed to provide all the most important security benefits from the Network. This means it's possible to use ANY unlocked mobile phone regardless of the phone's capabilities. It could be a cheap 'burner phone' available for £10 or it could be a £1000 iPhone and the security benefits would be identical in both cases. As the user grows it's then a simple job of moving the SIM from one handset to the next.
Children are also quite likely to lose or drown their phone.  Applying the safety controls to the network means if ( or when ! ) the phone is damaged beyond all recognition there are no settings to contend with.
Lock that Phone
One of the most important security actions with a mobile phone is to lock it with a good pass code, and for the user to understand that it is THEIR pass code and know and understand that nobody else should have access to it.
Parental Control Apps require frequent access from the administrator for updating, examining and control.  This works against the instruction to the child to keep their phone, and its content private.
If the phone need a parent's own security password entering then you can be fairly sure it's not going to be long before the child knows what that password is. Game Over.
Control 
Because your ParentShield Mobile gets its features from the network and not the phone, you can make all your changes instantly without so much as touching the phone. Once the SIM is in the phone there is no need to ever touch the phone.  No Arguments there then!
From your ParentShield Portal you can listen to every call, read every text, turn mobile data on or off, set bedtime, define word alerts, block or unblock numbers and more.
---
Peace of Mind With The Best Mobile Network for Children
A brand new parent-child friendly mobile network for children has recently launched called ParentShield. It is designed to allow children to have the independence of a normal mobile phone but with the strongest parental protection.
The network provides a powerful SIM which can be used in any unlocked mobile phone. It works exactly like any normal sim card, and has great coverage all over the UK through use of network roaming. Every feature of the network is designed to be child-safe from the spending controls, through to the call controls, alerts and monitoring capability.
Best of all your child can have the right phone for their age and the one they will be proud to show to their friends! There are special parental control phones available but what child wants to show their friends that?
Unique Features of ParentShield
Use your choice of phone that your child will be proud to show off and is of the right level.
Records all calls and texts to and from the sim card
All texts and calls can be viewed in online 'parent' portal – Even 'Deleted' ones
Unwanted texts or calls can be blocked at the touch of a button
Internet can be turned on or off
Free calls to home
Time controls stop calls and texts after bedtime or during school time
Adjustable security options so that your child can be given more freedom as they grow
No advertising or encouragement to spend more is ever targeted by ParentShield at the user
Daily Data Budgeting allows you to make sure mobile data ALWAYS lasts the whole month
No overspending is ever possible.
You should aim to be honest with your child about the risks of owning a mobile phone as well as the abilities of an engine mobile SIM – this encourages your child to be honest with you if they do face any problems.
You're in control with ParentShield from Engine Mobile – so you know they're safe. Click here or on the link below to find the best safe SIM plan for your children.
Choose The Age of Your Child To Find Out More:

---